WHAT IS TEAK?
Teak is a kind of hardwood that many companies, including T Gregory Imports, uses to make high quality outdoor and indoor furniture. It is often regarded as the "King of Woods" because of its beauty, durability, water resistant nature, and sheer size. Teak is a close grained hardwood naturally high in oils and rubber and because of this, it does not tend to rot even under the harshest of conditions including rain, sun, extreme heat and snow.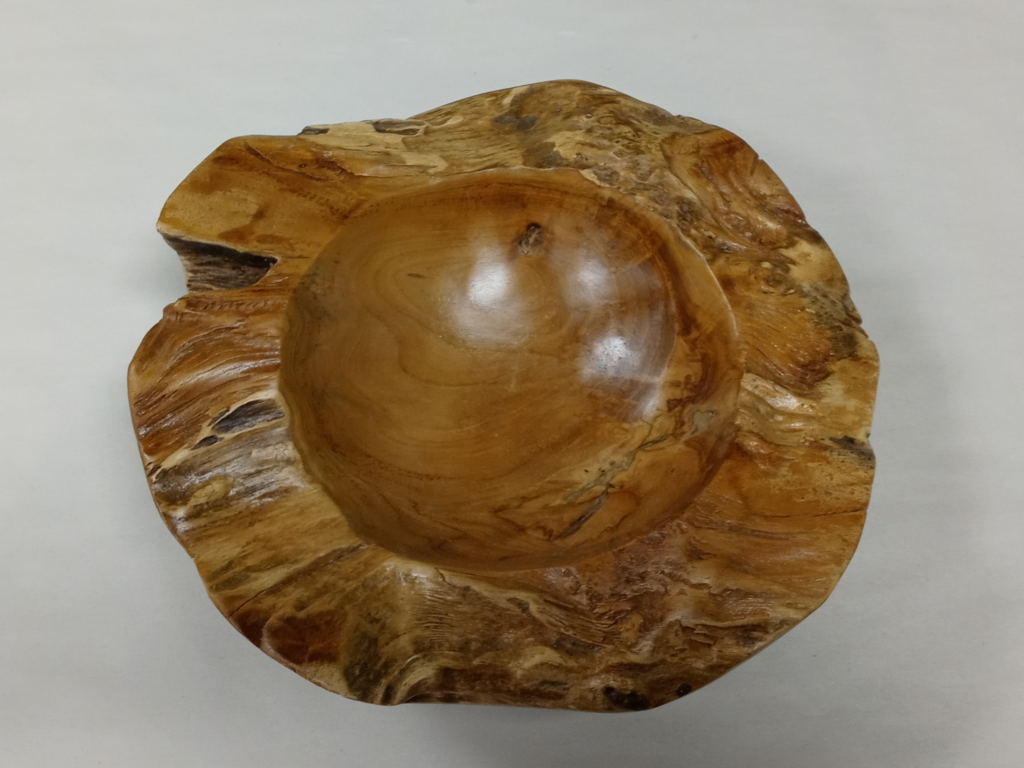 FACTS ABOUT TEAK
Teak has a high silica content, which has a blunting effect on any milling tools used to mill and shape the wood, so blades must be switched out often.
Genuine Teak is grown in Southeast Asia, otherwise it is an entirely different species of hardwood passing as teak.
Unlike other woods, Teak doesn't warp, crack, or blacken when in contact with metals.
Teak is resistant to termites and other pests.
Teak trees that are between 20 – 80 years old will provide the best wood. 
Teak must be dried for at least a year before it can be cut into lumber.
Oils tend to smell leathery after initially cutting into teak. 
Called Burmese teak if it is a naturally grown tree (i.e not grown on a tree farm).
Other hardwoods (burlwood or Gaboon ebony) which are priced similarly to teak, are typically only found in small pieces or only priced for the grain of the wood, whereas with teak, we are able to make larger pieces.
Teak is NOT listed as an threatened species and is grown with sustainable practices in mind.
TEAK: AN ORIGIN STORY
The teak tree (Tectona grandis) starts off somewhere in Southeast Asia such as Myanmar, Thailand or Malaysia, or for T Gregory Imports, our Teak starts off in Indonesia. Tectona grandis, or "Jati" in Indonesian, is a fast growing straight (though it can be wavy or interlocked) grained hardwood which can grow up to 100-130 feet tall with a 3-5 foot diameter trunk. It has broad flat leaves, round stems and very short twigs. It is a quick growing hardwood, growing at about half an inch per day, but even still, it takes at least 25 years for Teak to be ready to be harvested. When Teak is harvested, it has a highly sought after golden color and smooth texture to its wood, which can last a very long time in your Teak furniture if you take care of it properly (TIPS can be found HERE) Otherwise, outdoor furniture turns a regal silvery gray patina after a few months (or years!) out in the elements. If you want that silvery gray color instantly, GoldenCare Teak Instant Gray is a great product that does just that (you can find it here). This weathering is only surface deep, which is caused by the oxidizing of the surface layer, and does not affect the longevity or quality of the wood.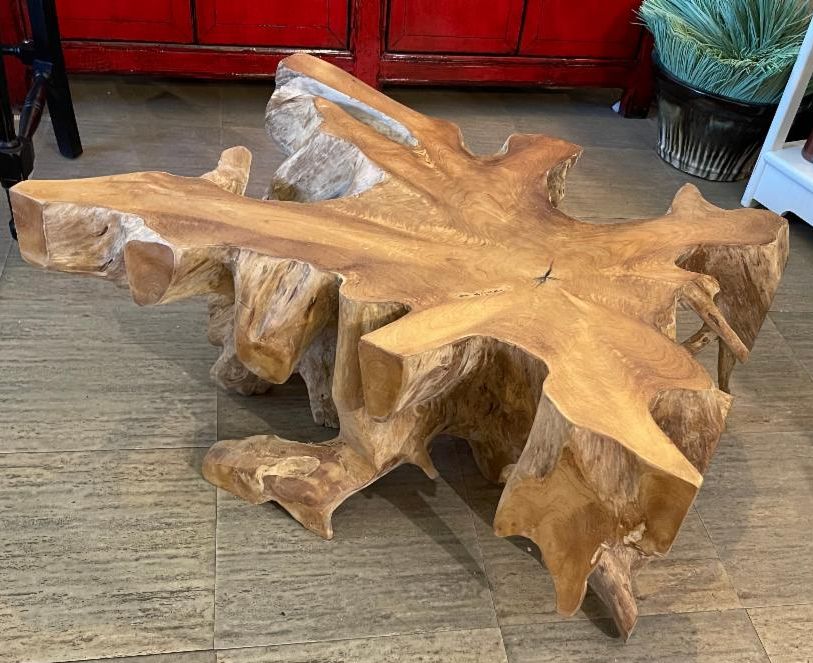 THE JANKA WOOD HARDNESS SCALE
The scale on which we base the hardness of wood, the Janka Wood Hardness scale, a 0.444 inch steel ball is launched into a piece of wood and the force needed to embed the ball into that wood is the Janka Wood Hardness number. For Teak, this number is 1000 – 1115 lbf or Janka. To give some perspective on that number, White Pine ranks at 380 Janka while Mahogany ranks at 800 – 900 Janka.
Teak is incredibly resistant to rot and parasites because of its closed grain, along with a high oil and silica content, it makes penetrating its heartwood very difficult. Heartwood is the hardest  and deepest colored part of the tree, whereas sapwood is the protective light colored superficial layer which stores excess food for the tree.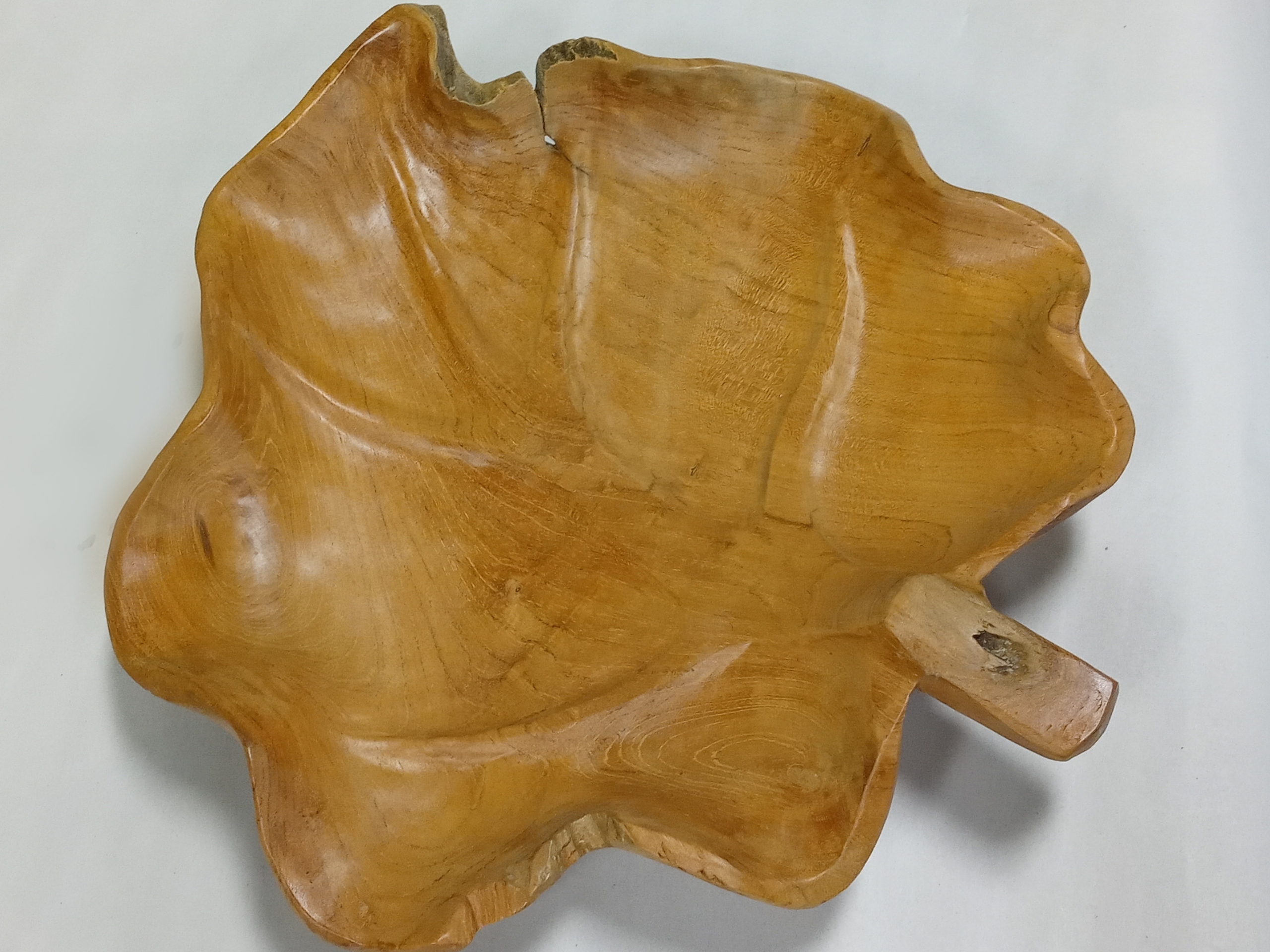 WHAT IS TEAK USED FOR?
Teak has been used for centuries in boat making, highly regarded as the best of the best when it comes to making seaworthy vessels because of its water resistance and durability. Some other traditional exterior applications include marine decking, trim, millwork, siding, residential decking and decking tiles. Some interior applications include marine interiors, flooring, teak and holly flooring, furniture, moldings and custom millwork. Apart from its beauty and longevity, its versatility makes it one of the most valuable of all hardwoods.
WHY INDONESIA?
Among many of the reasons T Gregory Imports gets our teak from Indonesia is because it is one of the only central governments which has a corporation in place to monitor the teak business very closely in order to regulate this precious natural resource. PT or Perhutani is the company which cares for the plantations that grow Teak on the Indonesian island of Java. Only a certain amount of trees may be cut every year, and those trees are replaced with new growth. Often times, companies may reclaim pieces of teak to make into furniture that may have otherwise been taken to a landfill. Many of our One of a Kind (OOK) pieces are made of reclaimed wood, oftentimes being Teak, Elm, or Tiger Wood, or some combination of those hardwoods.
PRICING
Something that many people wonder about Teak is why is the price of Teak furniture so high?
If the way Teak is sustainably harvested or the second-to-none durability, longevity and absolute beauty isn't enough to warrant a high price tag, the fact that you won't have to replace your outdoor teak furniture for 20 years (or more!) should help with feeling more comfortable about the price. You also won't have to deal with the breaking down of your furniture for quite some time after you buy your Teak outdoor furniture (or at all in most cases!). Lesser hardwood furniture may splinter, crack, break down, and/or the fittings may need to be replaced as soon as 5 years after your purchase if the furniture is exposed to the elements and proper maintenance isn't followed. Lesser hardwoods tend to be a little on the high maintenance side compared to Teak in the long run.
A lot of what factors into the price is also the thickness, width, length and fittings used for the piece. Because we do use thicker lumber, as well as stainless steel fittings for longevity and usability, so the price tag reflects that.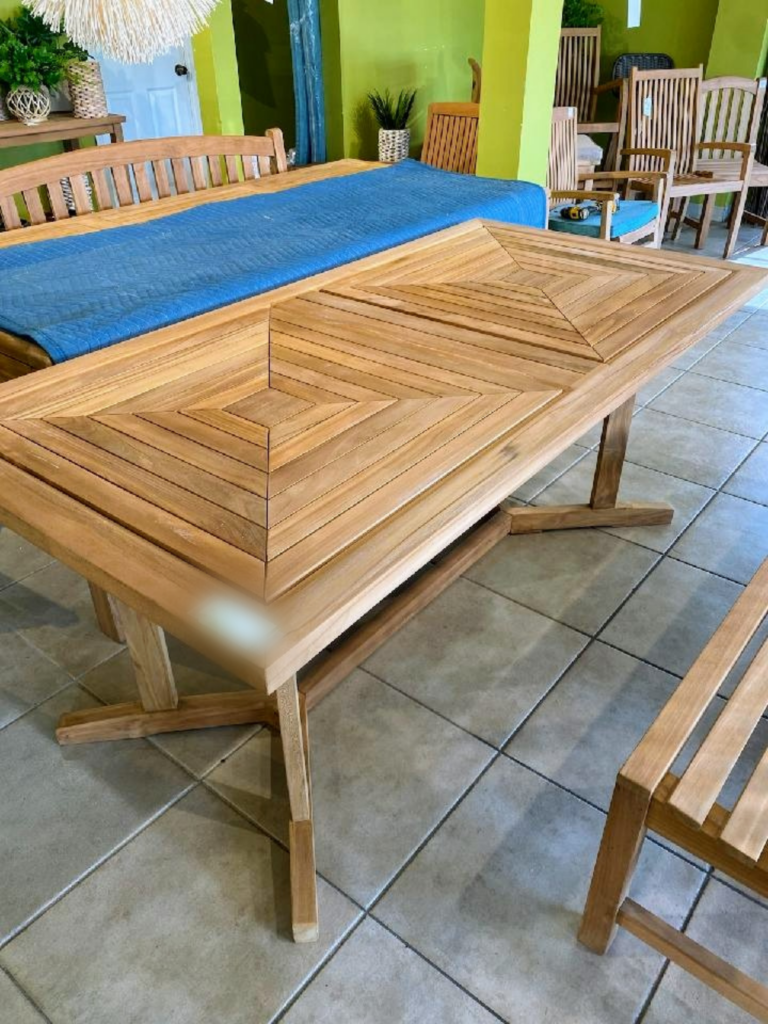 T. Gregory Imports take great pride in using the highest quality Grade-A Teak in ALL of our outdoor furniture and shower products.
Thank you for being a T Gregory Imports customer!
Follow us on Facebook and Instagram!
Sources:
"What Is Teak Wood and Why Is It so Great." Cyan Teak Furniture, https://www.cyan-teak-furniture.com/faqs/materials-construction/what-is-teak-wood-and-why-is-it-so-great. Accessed 14 June 2022.
Cuenin, Paul. "What Is Teak Wood?" East Teak Fine Hardwoods, http://www.eastteak.com/teak-wood/. Accessed 15 June 2022.
"Teak." Wikipedia, 22 May 2022, https://en.wikipedia.org/wiki/Teak. Accessed 15 June 2022.
"10 Facts About Teak." Aqua Teak, 9 May 2015, https://aquateak.com/blog/10-facts-about-teak-wood/. Accessed 15 June 2022.
"Teak." The Wood Database, https://www.wood-database.com/teak/. Accessed 15 June 2022.
"What Is Teak Wood? ." Jepara Craft Furniture, https://jeparacrafterfurniture.com/what-is-teak-wood/. Accessed 15 June 2022.